When Darkness Seems Like The Only Option: Managing Suicide Risk In College Students With Eating Disorders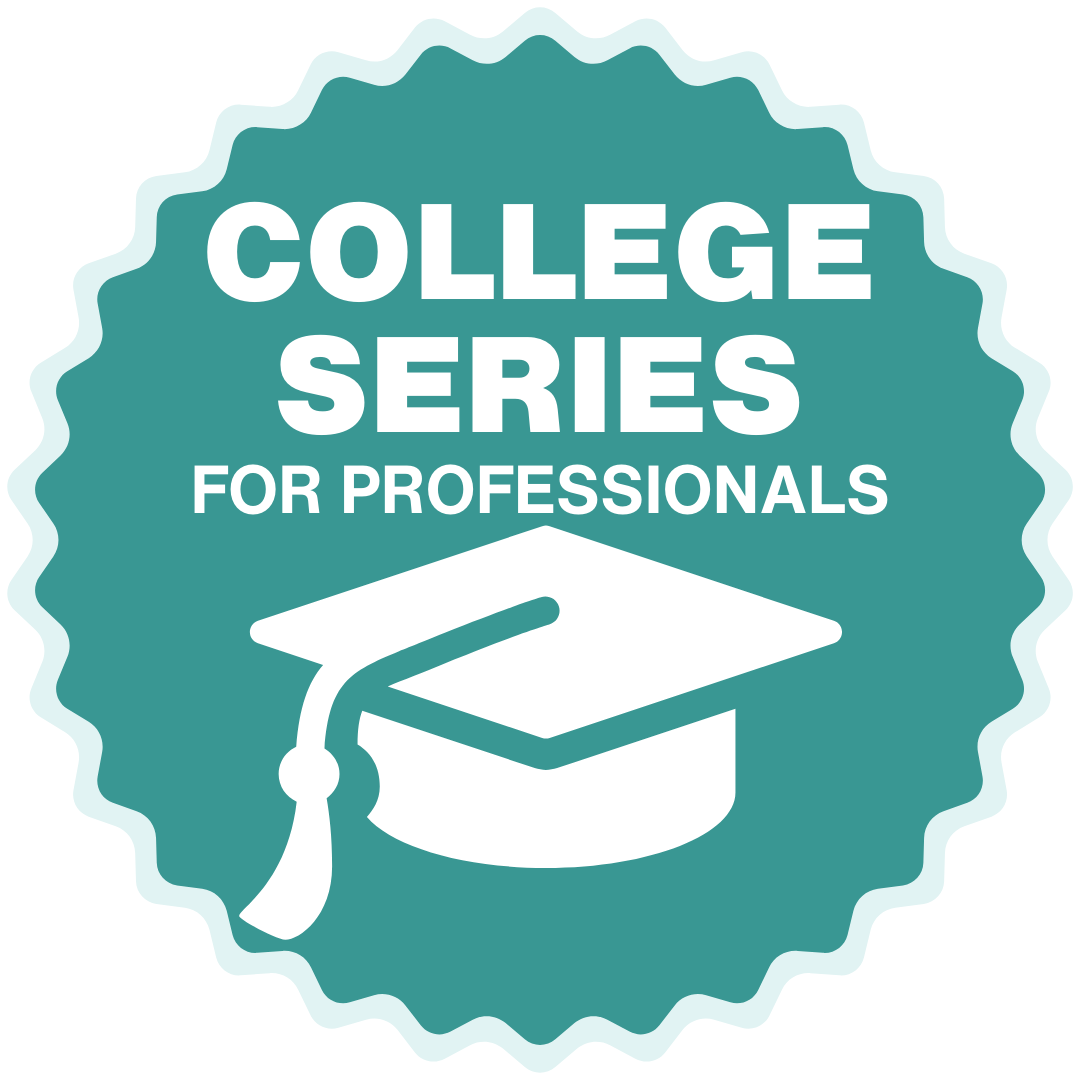 When Darkness Seems Like The Only Option: Managing Suicide Risk In College Students With Eating Disorders
Thursday, October 26, 2023 • 12:00 pm - 1:00 pm (ET)
Free | Live Interactive Training
Offering 1 CE Credit
Presented by: Laurie Cooper, PsyD, CEDS-S - Regional Assistant Vice President, The Renfrew Center
Held Online via Zoom

Attendees will need access to wi-fi and a device with audio capabilities.
About the Training
Eating disorders have the second highest mortality rate of all psychiatric illnesses and a significant portion of those deaths are due to suicide.  The effects of malnutrition, destructive coping practices and a lack of social supports are all factors that contribute to those with eating disorders feeling they have few options other than suicide – and college students are particularly susceptible to these risk factors for a myriad of reasons.
This virtual 1 CE presentation will help professionals identify risk factors for suicide among college aged students with eating disorders, common assessment and intervention methods, as well as increasing wellness and suicide prevention in the college setting.
We are hosting additional trainings in this College Series.
For more information or to register, please click the links below.
January 18, 2024 – Eating Disorders in Athletes: When Running on Fumes Becomes Dangerous
March 14, 2024 – Complexities of the College Experience: Navigating Nutrition on Campus
About the Presenter
Laurie Cooper, PsyD, CEDS-S, is Regional Assistant Vice President at The Renfrew Center. Dr. Cooper oversees the clinical and administrative operations of the Baltimore and Bethesda, MD; Nashville, TN; and Pittsburgh, PA locations. She received her Doctorate of Psychology from Baylor University and completed her Postdoctoral Fellowship at the University of Arkansas for Medical Sciences. An Adjunct Assistant Professor of Psychology at Vanderbilt University, Dr. Cooper has maintained a life-long commitment to prevention, advocacy and treatment for those suffering with eating disorders; as well as education, training and supervision for new professionals. She is a member of the International Association of Eating Disorder Professionals and active in the Academy of Eating Disorders, National Eating Disorders Association, RenewED Eating Disorder Support and the National Academy of Professional Women. Dr. Cooper is a frequent lecturer on the topics of Ethical Considerations and Best Practices in the Treatment of Eating Disorders, Christian Based Treatment of Eating Disorders and Helping Mothers and Daughters be Authentic and Resilient in Today's Culture.
Accreditation
The Renfrew Center Foundation has been approved by NBCC as an Approved Continuing Education Provider, ACEP No. 5852. Programs that do not qualify for NBCC credit are clearly identified. The Renfrew Center Foundation is solely responsible for all aspects of the programs.
The Renfrew Center Foundation is approved by the American Psychological Association to sponsor continuing education for psychologists. The Renfrew Center Foundation maintains responsibility for the program and its content.
Continuing Education Credits for registered dietitians are approved by the Commission on Dietetic Registration.
This program is Approved by the National Association of Social Workers (Approval # 886357583-3187) for 1 continuing education contact hours.
CE credit/contact hour certificates will be sent via email about two weeks after the online seminar evaluation has been completed.
For questions, please contact [email protected].
Talk with a Program Information Specialist at the number above to learn more about our
services and to schedule an assessment. Or, fill out the information below and we will contact you.