Intensive Structure and Support. Three Times Per Week.
Renfrew's Intensive Outpatient Program (IOP) is a treatment option designed for those who need more support than standard outpatient therapies offer, but not quite a full Residential experience. As with all of our programs, IOP creates a therapeutic community, where relationships are developed based on mutual sharing and support.
What Does IOP Include?
The IOP option, which meets three times per week, is an excellent "step down" for those transitioning from Day Treatment or a "step up" from individual or group therapy.
Evidence-based Unified Treatment Model
Group therapy
1 supported meal per day
Nutrition consultation
Psychiatric services as needed
Psychoeducation
The Renfrew Center's Intensive
Outpatient Program
Renfrew's IOP is designed to increase and inspire patients' sense of strength, commitment and emotional resiliency, while decreasing the shame, secrecy and isolation that so often perpetuate symptoms.
Shared Experience
IOP is group-based and incorporates Renfrew's Unified Treatment Model, psychoeducation, nutrition education, multi-family therapy group and expressive therapies. Therapists encourage participants to use the support of the therapeutic community to develop and practice their newfound skills.
A Flexible Schedule
Participants meet three times per week at times that allow them to continue to work and go to school. As one of two innovative "transition" programs, Renfrew's IOP enables participants to get the support they need while maintaining normal aspects of their lives as much as possible.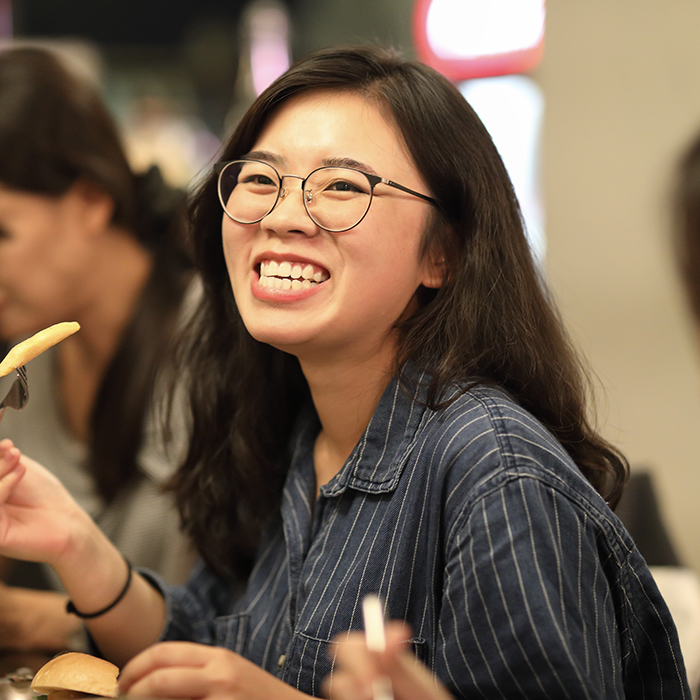 Staff-Supported Eating
IOP includes one supported meal per day, facilitated by a therapist or nutritionist, and is designed to address emotions and behaviors before, during and after eating. Meal plans are individualized and modified to suit specific needs (i.e. patients with diabetes, celiac disease, gastric bypass, food allergies, vegetarians and special religious requests – kosher, halal).
Individualized Treatment
Individualized treatment goals are developed in collaboration with a multidisciplinary treatment team and referring professionals. Specialized treatment tracks for co-occurring disorders include Trauma and Substance Use for patients of all ages.
Family Involvement
At Renfrew, we know that family involvement increases recovery success rates substantially, no matter the age of the patient. Using evidence-based treatments for families alongside our foundational Unified Treatment Model, families of loved ones will have the unique, individualized opportunity to take a deep dive into learning more about themselves. Family therapy focuses on building confidence, increasing empathy, gaining clarity on eating disorders, and allows families to practice the emotion regulation skills their loved one is learning in treatment. Additionally, Renfrew's Multi-Family Groups provide further opportunities for involvement and education.
Virtual IOP
Renfrew has been providing virtual outpatient therapy for many years and our clinical staff is trained in telehealth best practices. Our HIPAA-compliant virtual Intensive Outpatient Program provides the same structure and support as our in-person programs, including Renfrew's evidence-based Unified Treatment Model, nutrition counseling, family therapy, and psychiatric consultation as needed.
Talk with a Program Information Specialist at the number above to learn more about our
services and to schedule an assessment. Or, fill out the information below and we will contact you.