An Intensive & Comprehensive Program
The Residential Treatment Program is Renfrew's most comprehensive, structured and intensive level of care, designed to help those struggling with eating disorders alleviate their symptoms, address their underlying issues and plan for their ongoing treatment needs. The Residential Program creates a community of adolescents, adults and supportive professionals, where relationships are developed based on mutual sharing and support.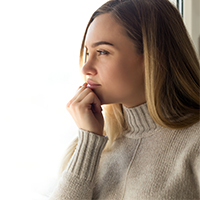 The Renfrew Center's Residential Locations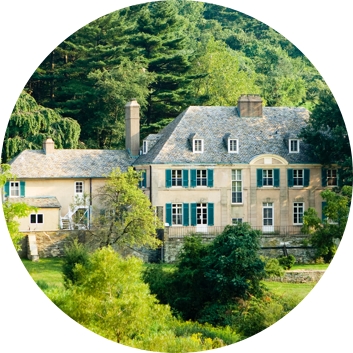 The Renfrew Center's Residential Program
Family Involvement
At Renfrew, we know that family involvement increases recovery success rates substantially, no matter the age of the patient. Using evidence-based treatment for families alongside our foundational Unified Treatment Model, families of loved ones have the unique, individualized opportunity to take a deep dive into learning more about themselves. Family therapy focuses on building confidence, increasing empathy, gaining clarity on eating disorders, and allows families to practice recognizing and understanding their emotions. Additionally, Renfrew's Family Days and Multi-Family Group provide further opportunities for involvement and education.
A Community of Connection
Eating disorders often separate family members from one another. Developing positive relationships with staff and other patients provides a supportive community in which to heal. Acquired relational skills lay the foundation for reconnecting with family members and loved ones.
Cutting Edge Evidence-Based Treatment
The Renfrew Center Unified Treatment Model for Eating Disorders® is an evidence-based, transdiagnostic approach that builds emotional awareness, acceptance and tolerance through a set of coordinated individual, group and family interventions. Simply put, our treatment model is based on the latest scientific research and teaches patients to lean into challenging emotions rather than using eating disorder behaviors to avoid them.
Flexible Nutrition Plans
Nutrition at Renfrew includes individualized meal plans based on each patient's unique caloric and nutritional needs. For example, we can accommodate patients with diabetes, celiac disease, gastric bypass, food allergies, vegetarians, and special religious requests such as kosher and halal.
Individualized Medical Treatment
Individualized medical treatment goals are developed in collaboration with a multidisciplinary treatment team and referring professionals. This can include close monitoring of the refeeding process (when applicable), management of chronic conditions such as diabetes, as well as treatment of the medical complications of the eating disorder.
Medical Care
Medical care on-site consists of:
Full-time medical providers
24-hour nursing
Psychiatric providers
Laboratory and pharmacy services
A Nurturing Environment
The nurturing treatment environment provides both the necessary structure and support to help residents stabilize medically, change problematic behaviors and normalize eating behaviors.
Talk with a Program Information Specialist at the number above to learn more about our
services and to schedule an assessment. Or, fill out the information below and we will contact you.