Making Eating Disorder Treatment Possible
The cost of care should never get in the way of quality treatment. Renfrew accepts more than 400 insurance plans throughout the country and has dedicated staff who work with you to design an individualized financial plan, so that treatment is both affordable and accessible.
Renfrew Accepts Insurance
The Renfrew Center has contracts with most major health insurance companies for all levels of care, including but not limited to the below, and makes optimal use of the patient's benefits.
Aetna
Blue Cross Blue Shield
Cigna
Optum / United Behavioral Health
Humana
Our Promise to You
Please call Renfrew's Program Information Specialists at 1-800-RENFREW to explore insurance benefits and discuss treatment costs.
Quality, Cost-Efficient Care
We are proud to be an Optum/United Behavioral Health Platinum Level Service Provider, designated as one of Aetna's Institutes of Quality® (IOQ), and Cigna's Centers of Excellence — recognizing Renfrew's excellence in care, commitment to continuous improvement, high standards of quality, and cost efficiency.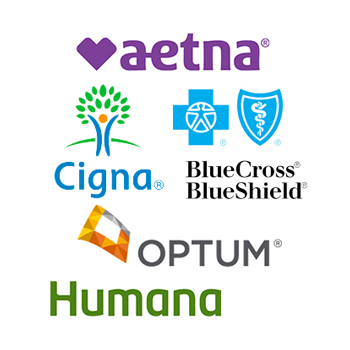 Advocating for Patients
Renfrew routinely petitions out-of-network carriers to extend benefits to their members and create single case agreements. If Renfrew recommends a level of care that an insurance carrier will not authorize, our staff will work with all parties to outline various options including embarking on an appeal process with the insurance carrier or reviewing private pay options for the patient.
Talk with a Program Information Specialist at the number above to learn more about our
services and to schedule an assessment. Or, fill out the information below and we will contact you.