Written by: Nancy Graham, LCSW
Professional Relations Representative, The Renfrew Center of Northern New Jersey
PHP is short for Partial Hospitalization Program and is also known as DTP or Day Treatment Program. It provides access to a structured, safe treatment environment for those suffering from eating disorders who need more support than standard outpatient therapy offers but are not in need of a full residential experience.
PHP creates a therapeutic community, where relationships are developed based on mutual sharing and support.
What Does PHP Treatment Include?
PHP is a five-day program that can be a "step-down" from Residential eating disorder treatment or a "step-up" from individual therapy, group therapy or an Intensive Outpatient Program (IOP).
PHP can help patients adjust to the transition back to their usual routine while receiving a significant amount of support from staff. This support plays an important role in reducing the likelihood of symptom use by providing much needed structure. The stabilizing environment assists patients in addressing their needs and developing practical skills for use outside of treatment in their day-to-day life.
Programming includes:
Group and individual therapy
Nutritional and Meal Support with 2 meals per day and snacks
Expressive and creative arts therapies
Medication management
Multi-family group therapy
Weekly Psychiatric evaluation and follow-up
What Are the Goals of PHP Treatment?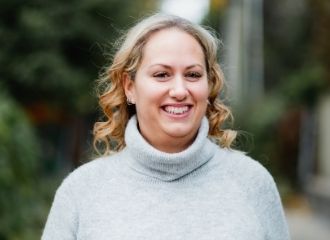 PHP is designed to increase and inspire a renewed sense of strength, determination, and emotional resiliency, while decreasing the shame, secrecy and isolation that so often perpetuate symptoms. This level of care allows patients to reintegrate back into their usual daily routines by providing a supportive environment while learning to use newly acquired coping skills.
How Long Does PHP Last?
Length of stay in the PHP can vary depending on the individual's medical and emotional goals developed by the patient and their treatment team. When patients are already working with an outpatient team in the community, these providers can be an important connection to the patient's history through a professional lens and are excellent collaborators when determining the clinical needs of the patient as well as identifying treatment goals.
4 Key Components of PHP
A Community of Support
At Renfrew, we hold a fundamental belief that relationships and a sense of community are central to the psychological health of individuals and that it is essential for patients and their families to be involved in goal setting and the ongoing assessment of treatment progress. Our safe, friendly and homelike atmosphere promotes interpersonal connection and reinforces a sense of community by helping patients to recognize shared themes and struggles. Each patient is encouraged to receive the support of Renfrew's professionals and peers to draw strength from these powerful connections.
Personalized Treatment
Each patient in PHP works with their interdisciplinary team to develop a personalized treatment plan that includes individual, family and group therapy, designed in collaboration with referring professionals and based on each patient's specific needs and goals. Specialized treatment tracks for co-occurring disorders at Renfrew include Trauma and Substance Use for patients of varying ages. Other specialized treatment and groups available across the country at all levels of care include:
Staff Supported Eating
The Renfrew Center's nutrition program is designed to treat every type of eating disorder. Whether patients are struggling with binge eating, purging, food avoidance, or a combination of these behaviors, they will benefit from learning to eat balanced, basic meals and snacks daily. Patients are encouraged to overcome difficult emotions associated with beliefs about food, weight and size by eliminating the socially constructed "good" and "bad" labels often assigned to foods and by examining how all foods can fit into a value-driven life. PHP includes two supported meals per day that are facilitated by a therapist or nutritionist and are designed to address the emotions and behaviors that arise before, during and after meals. Meal plans are individualized and modified regularly to suit specific needs such as diabetes, celiac disease, food allergies, gastric surgeries, vegetarians, and special religious requirements.
Family/Support Persons Involvement
We know that family or support persons involvement increases recovery success rates substantially, regardless of the age of the patient, so at Renfrew we prioritize work with families and loved ones as a critical component of treatment and recovery at all levels of care. Family involvement from admission to discharge allows families to better support their loved ones while improving the communication and connection so important for recovery. Family therapy is available as well as a weekly Multi-Family Group for patients and their friends, partners and family members that focuses on how to effectively communicate and support their loved one in recovery.
How Do You Know if You Need PHP?
The most appropriate level of care is based on a combination of many factors and there are no hard and fast rules. A qualified eating disorder specialist can provide a thorough assessment to identify which level of care would best fit your needs. Patients should be medically stable at this level, though they will typically require external structure to control symptom use. When considering which program would best address your symptoms, the following things will be considered:
Frequency and severity of symptom use
Medical issues and concerns
Psychiatric history
Current living situation and support system available
Co-occurring disorders including substance use, depression and anxiety
Risk of self-harm
Exercise use
Level of functioning in daily life (school, work)
Physical safety is our top priority both in and out of the facility and it is important that every patient in PHP is able to maintain reasonable levels of non-symptomatic behaviors and cooperate with therapeutic assignments to combat those behaviors when not in program. Daily progress will be monitored to assure that the health and well-being of each patient is moving in the right direction.
Conclusion
You are the most important member of your treatment team. Seeking treatment for an eating disorder can seem overwhelming with all the options available. Taking the time to focus your energy solely on eating disorder treatment can be life-altering and potentially lifesaving and can create stability and wellness that allow you to enjoy and thrive in your day-to-day activities.
The road to recovery from an eating disorder starts with admitting you need help. This admission can be tough, especially if you are still clinging to the belief—even in the back of your mind—that your eating disorder is the key to your happiness, confidence and success. Even when you finally understand this is not true, old habits are hard to break.
The good news is that the behaviors you have learned can also be unlearned. Just as anyone can develop an eating disorder, so too, anyone can get better. However, overcoming an eating disorder is not just about food or weight—it is also about learning new ways to cope with emotional pain, identifying your core values and rediscovering your authentic self.
Remember, recovery is a journey and only you can decide your path. I hope you will let us be your guide along the way.