NEDA Week 2022: Alumni Talking Circle
NEDA Week 2022: Alumni Talking Circle
Monday, February 21, 2022 • 4:00 pm - 5:00 pm (ET)
Free | Interactive Event
4:00 pm - 5:00 pm (ET)
Open to Renfrew Alumni
Hosted by: The Renfrew Center
Held Online
In recognizing National Eating Disorders Awareness Week (led by NEDA), February 21 – February 27, 2022, The Renfrew Center is sponsoring its annual support campaign. Our theme this year, Live Your REEL REAL Life, acknowledges the fact that social media is often referred to as a highlight reel. Posts on platforms like Instagram, TikTok and Facebook tend to depict only the perfect moments of our lives rather than portraying the full picture.
Join us for a variety of events throughout the week, including an open dialogue about how social media makes us feel about ourselves. Attendees will receive advice on how to stop "doing it for the 'Gram" and start living life on their own terms.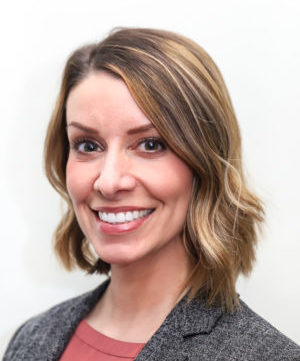 Facilitated by:

Samantha DeCaro, PsyD, is Director of Clinical Outreach and Education at The Renfrew Center. Dr. DeCaro received her Bachelor's degree in Psychology at LaSalle University, and her Doctoral degree in Clinical Psychology at the California School of Professional Psychology in San Diego, CA. She has been with Renfrew since 2012, completing her post-doctoral residency at The Renfrew Center Philadelphia – Spring Lane, then holding the position of Primary Therapist, and most recently serving as Assistant Clinical Director. As Renfrew's national spokesperson, Dr. DeCaro has been featured in the media as an eating disorder expert on various television shows, radio programs, podcasts, and online magazines. She is a frequent lecturer and serves as the Alumni Representative for The Renfrew Center of Philadelphia.
Facilitated by:

Jaclynn Wise, PsyD, is the Team Leader at The Renfrew Center of Pittsburgh. She received her Doctoral degree in Clinical Psychology at the University of Denver Graduate School of Professional Psychology and completed her specialization in Acceptance and Commitment Therapy (ACT). She completed her Doctoral Internship training at the University of Pittsburgh Counseling Center with an area of concentration in sexual assault recovery. Since joining Renfrew in 2017, Dr. Wise has supported The Renfrew Center of Pittsburgh staff in delivering evidence-based practice via The Renfrew Center Unified Treatment Model for Eating Disorders® while integrating Relational Cultural Theory, which promotes growth-fostering relationships.
Talk with a Program Information Specialist at the number above to learn more about our
services and to schedule an assessment. Or, fill out the information below and we will contact you.