Intuitive Eating in Higher Levels of Care: Laying the Foundation from Day One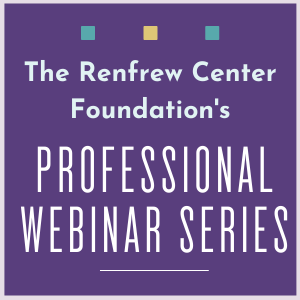 Intuitive Eating in Higher Levels of Care: Laying the Foundation from Day One
Wednesday, June 21, 2023 • 12:00 pm - 1:00 pm (ET)
Free | Professional Webinar
12:00 pm - 1:00 pm (ET)
Presented by: Jessica Berens, MS, RD, LDN, Senior Regional Nutrition Manager, The Renfrew Center
Held Online
Intuitive eating is an evidence-based, self-care eating framework rooted in dignity and respect for all bodies. As this concept has evolved over time, many professionals may question how this approach can be integrated into eating disorder treatment at higher levels of care, in which patients need significant nutritional structure.
This webinar will explore and debunk some of these myths and explain how the foundation for each of the ten principles of intuitive eating is supported in a higher level of care. Attendees will leave with skills to integrate these core intuitive eating principles into their own work with eating disorder patients.
About the Presenter

Jessica Berens, MS, RD, LDN, is a Senior Regional Nutrition Manager at The Renfrew Center. She received a dual-Bachelor's degree in Food Science & Human Nutrition and Psychology from The University of Florida, and her Master of Science degree in Nutrition and Dietetics from Texas Tech University. Mrs. Berens specializes in Avoidant Restrictive Food Intake Disorder (ARFID) as well as bringing weight neutral language and goals into higher levels of care.
Talk with a Program Information Specialist at the number above to learn more about our
services and to schedule an assessment. Or, fill out the information below and we will contact you.