Eating Disorders Awareness Week 2023: Skills for Scrolling – Social Media Literacy and Eating Disorder Recovery
Eating Disorders Awareness Week 2023: Skills for Scrolling – Social Media Literacy and Eating Disorder Recovery
Available On-Demand Beginning Monday, February 27, 2023
Free | On-Demand Event
Facilitated by: Samantha DeCaro, PsyD - Director of Clinical Outreach and Education, The Renfrew Center
Held Online
Research studies have established consistent links between social media use and body dissatisfaction, disordered eating, depression, and anxiety. Can we engage with social media in a way that helps rather than hurts us?
In honor of Eating Disorders Awareness Week, join us to learn what it means to be social media literate, and get the tools needed to spot sneaky messages that can strengthen eating disorder urges. Learn what behaviors on social media might be negatively impacting your mental health and increase the connection and positivity within your virtual spaces. Receive a free Social Media Checklist to practice mindful awareness and sharpen your ability to identify harmful content while scrolling.
The Renfrew Center is proud to join other eating disorder organizations throughout the country to celebrate Eating Disorders Awareness Week, held February 27 – March 5, 2023. Our theme this year, We've Got the Power, aims to acknowledge the effects of societal pressures to look or live a certain way. Learn more about our campaign as well as other events here.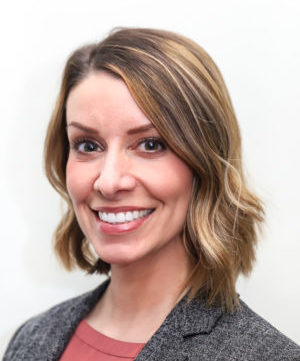 Led by:

Samantha DeCaro, PsyD, is the Director of Clinical Outreach and Education at The Renfrew Center. Dr. DeCaro received her Bachelor's degree in Psychology at LaSalle University, and her Doctoral degree in Clinical Psychology at the California School of Professional Psychology in San Diego, CA. She has been with Renfrew since 2012, completing her post-doctoral residency at The Renfrew Center Philadelphia – Spring Lane, then holding the position of Primary Therapist, and most recently serving as Assistant Clinical Director. As Renfrew's national spokesperson, Dr. DeCaro has been featured in the media as an eating disorder expert on various television shows, radio programs, podcasts, and online magazines. She is a frequent lecturer and serves as the Alumni Representative for The Renfrew Center of Philadelphia.
Talk with a Program Information Specialist at the number above to learn more about our
services and to schedule an assessment. Or, fill out the information below and we will contact you.