Building a Better Body Image After Treatment (Re-broadcast)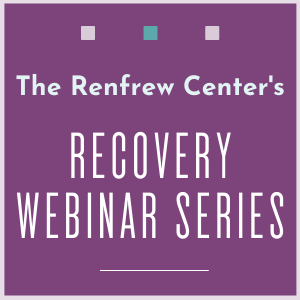 Building a Better Body Image After Treatment (Re-broadcast)
Wednesday, January 19, 2022 • 12:00 pm - 1:00 pm (ET)
Free | Re-broadcast
12:00 pm - 1:00 pm (ET)
Presented by: Christina Purkiss, LMHC, CEDS-S - Site Director, The Renfrew Center of Orlando
Held Online
Body image is a complex concept and, often, the most resistant to improvement in recovery. While treatment does provide the framework to build a better body image, continued work and maintenance are often done after treatment. Join us as Renfrew expert Christina Purkiss, LMHC, CEDS-S; Site Director at The Renfrew Center of Orlando, discusses the essentials needed to go "solo" in creating/maintaining a friendship with your body beyond treatment.
Attendees will learn how the repetition and reinforcement of negative self-talk, a powerful source of despair and body hatred, can be overtaken by "shifting the script" to the practice of gratitude, respect and self-care. In addition to exploring beauty standards and learning to redefine "beauty," this presentation will examine the use of social media and its impact on body image.
Please note: This webinar is a re-broadcast and not a live presentation.
About the Presenter

Christina Purkiss LMHC, CEDS-S, is the Site Director at The Renfrew Center of Orlando. She received her Bachelor's degree in Psychology and her Master's degree in Clinical Psychology from the University of Central Florida. Prior to joining Renfrew, she served as the Program Director for an eating disorders facility in Orlando, overseeing the PHP and IOP programs. She has extensive experience treating individuals with anorexia nervosa, bulimia nervosa, binge eating disorder, avoidant restrictive food intake disorder, and related disorders. In addition, Ms. Purkiss has worked with various other clinical disorders including substance abuse, depression and anxiety. She is currently the President-elect of the Central Florida iaedp Chapter in Orlando.
Talk with a Program Information Specialist at the number above to learn more about our
services and to schedule an assessment. Or, fill out the information below and we will contact you.