Using Mindful and Creative Movement to Foster Body Neutrality in Recovery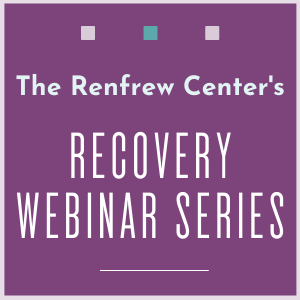 Using Mindful and Creative Movement to Foster Body Neutrality in Recovery
Wednesday, April 27, 2022 • 12:00 pm - 1:00 pm (ET)
Free | Interactive Webinar
12:00 pm - 1:00 pm (ET)
Presented by: Liz Shemory, MA, LAC, R-DMT - Site Director and Alumni Representative, The Renfrew Center of Southern New Jersey
Held Online
Media messages commonly endorse the concept that you need to "love yourself" or work towards body positivity to experience recovery. This webinar will explore concept of body neutrality, which offers a way to conceptualize your body as a way in which you experience life vs. something you need to change, and the benefits of movement in the process. Attendees will learn tips on how to view their body as a resource as well as how mindful and creative movement can help foster healing in recovery.
About the Presenter

Liz Shemory, MA, LAC, R-DMT, is the Site Director and Alumni Representative at The Renfrew Center of Southern New Jersey. Joining Renfrew in 2018 as an Intern and later as Primary Therapist, Ms. Shemory leads Renfrew's SAGE (Sexuality and Gender Equality) Group which offers support to the LGBTQIA+ community. She received her Bachelor's degree in Dance from DeSales University and her Master's degree in Dance/Movement Therapy and Counseling from Drexel University. Ms. Shemory specializes in the treatment of eating disorders and trauma using creative arts therapy, with previous experience in community mental health and the treatment of substance abuse. She is an active member of the American Dance Therapy Association.
Talk with a Program Information Specialist at the number above to learn more about our
services and to schedule an assessment. Or, fill out the information below and we will contact you.