"Trigger or Treat": Recovery During Halloween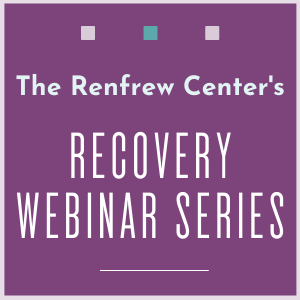 "Trigger or Treat": Recovery During Halloween
Wednesday, October 26, 2022 • 12:00 pm - 1:00 pm (ET)
Free | Interactive Webinar
12:00 pm - 1:00 pm (ET)
Presented by: Erica Butler MA, LMFT - Site Director, The Renfrew Center of Charlotte
Held Online
Halloween is meant to be a fun time of year when you get to dress in costume, attend a Halloween party or potluck, and pass out candy. However, for some, it is a very stressful and anxiety provoking holiday.
In this webinar, we will explore how to manage the emotions that arise when it comes to costume shopping, social gatherings, and increased candy availability. Furthermore, we will provide tips for managing alcohol consumption and making pro-recovery choices during Halloween. Hope you can join us for this spooktacular presentation!
Presented by:

Erica Butler MA, LMFT, is the Site Director at The Renfrew Center of Charlotte. She received dual Bachelor's degrees in Psychology and Criminology from Slippery Rock University and her Master's degree in Marriage and Family Therapy from Seton Hill University. Additionally, Ms. Butler is a PhD candidate, with her dissertation addressing cultural competence in community-based programs treating anorexia. Prior to joining Renfrew, she served as the Director of Children's Community-based Services, overseeing autism services, therapeutic foster care and outpatient therapy for children. Additionally, Ms. Butler worked as the Clinical Director for an Intimate Partner Violence (IPV) prevention program, was previously an Outpatient Supervisor, Assistant Clinical Director for a residential treatment facility, drug and alcohol therapist, and a couple's therapist. She is a member of the AAMFT (American Association of Marriage and Family Therapists) and is pursuing her AAMFT approved supervisor title.
Talk with a Program Information Specialist at the number above to learn more about our
services and to schedule an assessment. Or, fill out the information below and we will contact you.