Silencing the Inner Critic and Strengthening Self-Compassion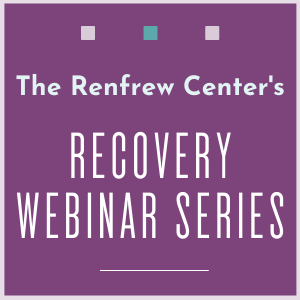 Silencing the Inner Critic and Strengthening Self-Compassion
Wednesday, May 18, 2022 • 12:00 pm - 1:00 pm (ET)
Free | Interactive Webinar
12:00 pm - 1:00 pm (ET)
Presented by: Allie Kauffmann, AMFT - Team Leader, The Renfrew Center of Los Angeles
Held Online
In difficult times, we all have two influences inside of us that determine our reactions – the critical voice and the compassionate voice. The amount that you listen to each one controls how you feel in the situation, and ultimately how you view yourself. This webinar will explore self-compassion reappraisals as a tool for navigating challenging thoughts and experiences. Attendees will learn practical strategies to better care for themselves, refresh mindfulness skills, reflect on emotional resilience, and build upon natural strengths to give themselves grace.
About the Presenter

Allie Kauffmann, AMFT, is the Team Leader at The Renfrew Center of Los Angeles, CA. Previously serving as Primary Therapist, she received her Bachelor's degree in Theater Arts at Boston University and her Master's degree in Clinical Psychology from Antioch. Prior to joining Renfrew, Ms. Kauffmann worked with clients at Rise Kohyang High School in Koreatown as well as with the LGTBQ community at Colors Youth Counseling Center.
Talk with a Program Information Specialist at the number above to learn more about our
services and to schedule an assessment. Or, fill out the information below and we will contact you.