Powering up for Eating Disorder Awareness Week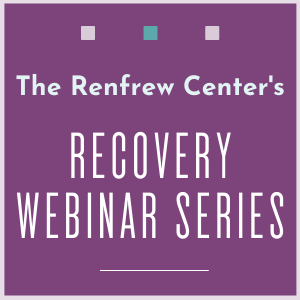 Powering up for Eating Disorder Awareness Week
Wednesday, February 22, 2023 • 12:00 pm - 1:00 pm (ET)
Free | Interactive Webinar
12:00 pm - 1:00 pm (ET)
Presented by: Erin Birely, LCPC - Alumni Services Coordinator, The Renfrew Center
Held Online
As we gear up for Eating Disorders Awareness Week, Renfrew's theme, ''We've Got The Power", acknowledges the effects of societal pressures to look, eat, live or act in a particular way. Often, we may feel so powerless amidst these expectations that it becomes difficult to find the freedom to simply be our true selves.
This webinar will explore how we can find our inner power – even in situations in which that power doesn't feel readily available. We will discuss the importance of identifying our values, embracing authenticity and vulnerability, and finding the permission and power to make the choices that lead us closer in alignment with our true selves. Join us as we 'power up' for Eating Disorder Awareness Week!
About the Presenter

Erin Birely, LCPC, started working as the Team Leader of The Renfrew Center of Baltimore in September 2016 and joined the Alumni Services Team in 2019 as the Alumni Services Coordinator. Prior to joining Renfrew, Erin had worked in private practice as well as inpatient, partial and intensive outpatient levels of care. Erin has worked in the field of eating disorder treatment since receiving her Master's degree in 2012. She enjoys working with people to make positive and long lasting changes in life through therapy and building their emotional tolerance.
Talk with a Program Information Specialist at the number above to learn more about our
services and to schedule an assessment. Or, fill out the information below and we will contact you.