Grinding Our Gears: How Grind Culture Impacts Eating Disorder Recovery (Re-broadcast)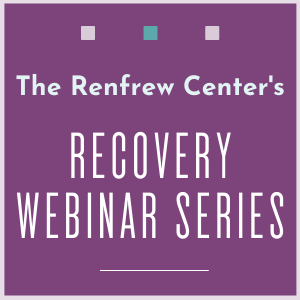 Grinding Our Gears: How Grind Culture Impacts Eating Disorder Recovery (Re-broadcast)
Wednesday, January 10, 2024 • 12:00 pm - 1:00 pm (ET)
Free | Rebroadcasted Webinar
12:00 pm - 1:00 pm (ET)
Presented by: Erin Birely, LCPC - Alumni Services Coordinator, The Renfrew Center
Held Online
"Hustle" and "grind" culture centers around the idea that overextending ourselves and sacrificing self-care are required in order to succeed. While this culture can be glamorized, it can place immense pressure and stress on us.
This webinar will discuss the concepts of hustle and grind culture and how these ideas are admired in Western Culture. Attendees will learn about the problems with grind culture — specifically related to eating disorder recovery — and leave with tips to let go of the hustle, and embrace more rest in their recovery.
*Please note: this is a re-broadcast and not a live presentation.
About the Presenter

Erin Birely, LCPC, started working as the Team Leader of The Renfrew Center of Baltimore in September 2016 and joined the Alumni Services Team in 2019 as the Alumni Services Coordinator. Prior to joining Renfrew, Erin had worked in private practice as well as inpatient, partial and intensive outpatient levels of care. Erin has worked in the field of eating disorder treatment since receiving her Master's degree in 2012. She enjoys working with people to make positive and long lasting changes in life through therapy and building their emotional tolerance.
Talk with a Program Information Specialist at the number above to learn more about our
services and to schedule an assessment. Or, fill out the information below and we will contact you.