(Re-broadcast) Preventing Relapse in College: Navigating the Stress of Being a Student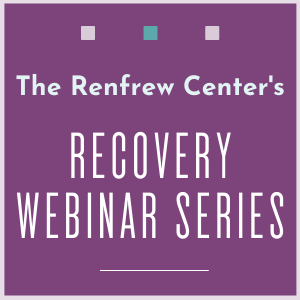 (Re-broadcast) Preventing Relapse in College: Navigating the Stress of Being a Student
Wednesday, July 28, 2021 • 12:00 pm - 1:00 pm (EDT)
Free | Re-broadcast
12:00 pm - 1:00 pm (ET)
Presented by: Samantha Orbke, LPC-MHSP Team Leader and Alumni Representative, The Renfrew Center of Nashville
Held Online
College provides many opportunities and experiences for students including increased independence, social exposure and personal development. However, for those in recovery from an eating disorder, the pressures associated with student life can cause significant challenges along their journey.
In this webinar, Samantha Orbke, LPC-MHSP, Team Leader and Alumni Representative at The Renfrew Center of Nashville, will discuss the specific stressors associated with college including academics, social anxiety, diet culture, financial concerns, as well as the overall impact of COVID-19. Common stress responses such as avoidance and emotion-driven behaviors (EDBs) will be addressed, and the immediate and long-term impacts of these reactions will be explored. Attendees will be provided with concrete tips for self-care to prevent relapse—highlighting nutrition, emotions and community connection.
About the Instructor

Samantha Orbke, LPC-MHSP, is Team Leader and Alumni Representative at The Renfrew Center of Nashville. Specializing in the treatment of eating disorders, substance use and binge eating, she received her Master's of Education degree in Human Development Counseling from Vanderbilt University. Joining Renfrew in 2018, Ms. Orbke previously worked in Residential and Intensive Outpatient settings for the treatment of substance use disorders.
Talk with a Program Information Specialist at the number above to learn more about our
services and to schedule an assessment. Or, fill out the information below and we will contact you.