Do I Have to Love Myself First? Exploring Romantic Relationships in the Context of Eating Disorders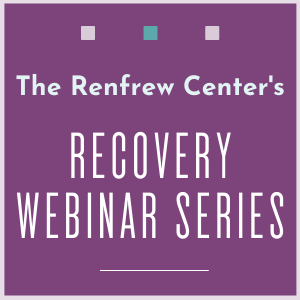 Do I Have to Love Myself First? Exploring Romantic Relationships in the Context of Eating Disorders
Wednesday, May 3, 2023 • 12:00 pm - 1:00 pm (ET)
Free | Interactive Webinar
12:00 pm - 1:00 pm (ET)
Presented by: Ashley Moser, LMFT, CEDS - Clinical Education Specialist, The Renfrew Center
Held Online
While mainstream messages reinforce the belief that you must 'love yourself before you can love someone else', it is common for people to struggle with self-love, acceptance and self-esteem while navigating dating and relationships. Even more so for those with eating disorders, the complexities of managing relationships while struggling with food and body image can be challenging.
In this webinar, we will explore the intersection of eating disorders and romantic relationships across statuses of being single, dating and in committed relationships. Participants will learn ways to respond to the emotions evoked by relationships, communicate needs and balance these internal and external challenges.
About the Presenter

Ashley Moser, LMFT, CEDS, is a Clinical Education Specialist at The Renfrew Centers. She received her Bachelor's degree in Psychology from the University of Illinois Urbana-Champaign and her Master's degree in Marriage and Family Therapy from Northwestern University. Ms. Moser has extensive experience in providing family therapy and clinical supervision, with a focus in the treatment of eating disorders and co-occurring mood disorders. She is a frequent speaker on the topics of body image, evidence-based treatment of eating disorders and engaging families in the treatment process.
Talk with a Program Information Specialist at the number above to learn more about our
services and to schedule an assessment. Or, fill out the information below and we will contact you.