Celebrating Self-Compassion: Tools to Support Recovery Throughout the Holiday Season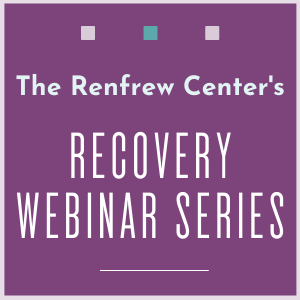 Celebrating Self-Compassion: Tools to Support Recovery Throughout the Holiday Season
Wednesday, December 14, 2022 • 12:00 pm - 1:00 pm (ET)
Free | Interactive Webinar
12:00 pm - 1:00 pm (ET)
Presented by: Samantha Orbke, LPC-MHSP
Held Online
The holiday season often brings with it moments of anticipation, joy, connection, and reflection. For those struggling with an eating disorder, that premise may be challenged by the reality of what previous 'celebrations' may have brought – repetitive family dynamics, unpleasant memories, feeling judged, traveling and/or increased food triggers.
This webinar will explore self-compassion as a vehicle for navigating these challenging experiences. Attendees will learn practical strategies to better care for themselves and their recovery during this time; that focus will include mindfulness, listening to emotional needs, and building upon natural strengths. A plan for cultivating self-compassion that supports your personal recovery goals into the New Year and beyond will conclude the presentation.
Presented by:

Samantha Orbke, LPC-MHSP, is Team Leader and Alumni Representative at The Renfrew Center of Nashville. Specializing in the treatment of eating disorders, substance use and binge eating, she received her Master's of Education degree in Human Development Counseling from Vanderbilt University. Joining Renfrew in 2018, Ms. Orbke previously worked in Residential and Intensive Outpatient settings for the treatment of substance use disorders.
Talk with a Program Information Specialist at the number above to learn more about our
services and to schedule an assessment. Or, fill out the information below and we will contact you.