Size Bias and Eating Disorder Recovery: Healing Across the Weight Spectrum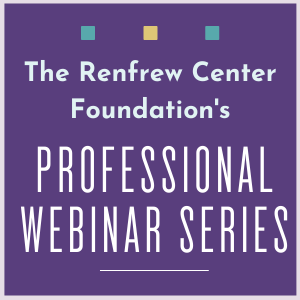 Size Bias and Eating Disorder Recovery: Healing Across the Weight Spectrum
Wednesday, April 26, 2023 • 12:00 pm - 1:00 pm (ET)
Free | Professional Webinar
12:00 pm - 1:00 pm (ET)
Presented by: Jaclynn Wise, PsyD - Clinical Education Specialist, The Renfrew Center
Held Online
Weight stigma, also known as weight bias, fatphobia, or anti-fat bias, describes the systematic oppression that people in larger bodies experience in occupational, social, and medical systems. This bias is especially harmful among people personally impacted by eating disorders. Thus, awareness of anti-fat bias is essential in providing affirming care in eating disorder treatment spaces.
This webinar will define fatphobia and weight stigma, discuss their cultural impact on those with eating disorders, and explore resulting internalized beliefs around weight, size, and shape. This presentation will provide considerations for eating disorder care across the size spectrum, and offer interventions and tools for clients to navigate weight stigma and fatphobia. This webinar will acknowledge the importance of the recovery journey, which entails recognizing systemic forces that fuel eating disorders, and acquiring skills to navigate these oppressive experiences.
About the Presenter

Jaclynn Wise, PsyD, is a Licensed Psychologist and Clinical Education Specialist at The Renfrew Center. Prior to this role, she served as the Team Leader at The Renfrew Center of Pittsburgh. She received her Doctoral degree in Clinical Psychology at the University of Denver Graduate School of Professional Psychology and completed her specialization in Acceptance and Commitment Therapy (ACT). She completed her Doctoral Internship training at the University of Pittsburgh Counseling Center with an area of concentration in sexual assault recovery. Since joining Renfrew in 2017, Dr. Wise has supported Renfrew Center of Pittsburgh staff in delivering evidence-based practice via The Renfrew Center Unified Treatment Model for Eating Disorders® while integrating Relational Cultural Theory, which promotes growth-fostering relationships.
Talk with a Program Information Specialist at the number above to learn more about our
services and to schedule an assessment. Or, fill out the information below and we will contact you.