Orthorexia in a World of Wellness Fads: How To Help Clients Who Suffer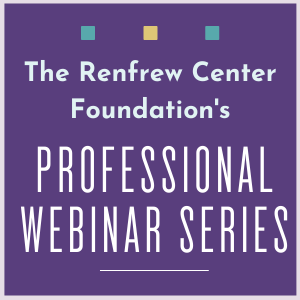 Orthorexia in a World of Wellness Fads: How To Help Clients Who Suffer
Wednesday, February 15, 2023 • 12:00 pm - 1:00 pm (ET)
Free | Professional Webinar
12:00 pm - 1:00 pm (ET)
Presented by: Lacey Vogel, LMHC - Clinical Training Specialist, The Renfrew Center
Held Online
"Orthorexia" is best defined as a set of extremely rigid and obsessive eating behaviors, often aligned with a focus on health. A clinical term that has not officially made it into the DSM as a psychiatric diagnosis, Orthorexia may have significant implications within the eating disorder world.
This webinar will take attendees through the historical context of the term "Orthorexia" and examine the limited research available and its impact. Clinicians will learn to be aware of, and able to identify, when a client presents with concerning food beliefs. Information citing the daily impact of social media and "wellness trends" on clients' orthorexic tendencies will be addressed. Tools to utilize with clients, based on new research from Renfrew's Unified Treatment Model, will be explored.
About the Presenter

Lacey Vogel, LMHC, is a Clinical Training Specialist at The Renfrew Center. She joined The Renfrew Center of Boston in 2017 as a Primary Therapist and was promoted to the Team Leader role in 2019, before stepping into the role of Clinical Training Specialist at the end of 2022. Ms. Vogel received her Bachelor's degree in Philosophy-Neuroscience-Psychology from Washington University in St. Louis, and her Master's degree in Mental Health Counseling and Behavioral Medicine from Boston University School of Medicine. She has extensive experience treating athletes with eating disorders and has a special interest in working with patients with trauma histories. Prior to joining Renfrew, she worked at an adolescent day treatment program for those diagnosed with major mental illness. She also has a background working with all genders and ages with eating disorders at the residential, partial hospitalization and intensive outpatient levels of care.
Talk with a Program Information Specialist at the number above to learn more about our
services and to schedule an assessment. Or, fill out the information below and we will contact you.