Making Room at the Table: A Transdiagnostic Approach to Identifying and Treating Avoidant Restrictive Food Intake Disorder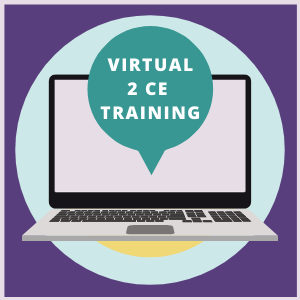 Making Room at the Table: A Transdiagnostic Approach to Identifying and Treating Avoidant Restrictive Food Intake Disorder
Thursday, June 8, 2023 • 8:45 am - 11:00 am (PT)
Free | Live Interactive Training
Offering 2 CE Credits
Note: This online training is open to professionals residing on the West Coast.
Presented by: Rebecca Berman, LCSW-C, MLSP, CEDS-S - Clinical Training Specialist, The Renfrew Center
Held Online via Zoom

Attendees will need access to wi-fi and a device with audio capabilities.
About the Training
Despite occurring less frequently than other eating disorders, Avoidant Restrictive Food Intake Disorder (ARFID) still causes significant biopsychosocial consequences, and thus requires the same level of attention and clinical intervention that we give to other more common eating disorders.
To treat the strong, aversive emotional responses to food and eating, and the avoidance behaviors that are characteristic of ARFID, we should consider interventions that have demonstrated efficacy with other disorders with similar underlying mechanisms, such as anxiety and panic disorders. This workshop will explore the rationale and application of evidence-based, transdiagnostic interventions designed to increase emotional tolerance and decrease impairment associated with ARFID.
Accreditation
The Renfrew Center Foundation has been approved by NBCC as an Approved Continuing Education Provider, ACEP No. 5852. Programs that do not qualify for NBCC credit are clearly identified. The Renfrew Center Foundation is solely responsible for all aspects of the programs.
The Renfrew Center Foundation is approved by the American Psychological Association to sponsor continuing education for psychologists. The Renfrew Center Foundation maintains responsibility for the program and its content.
Continuing Education Credits for registered dietitians are approved by the Commission on Dietetic Registration.
This program is Approved by the National Association of Social Workers (Approval # 886357583-1351) for 2 continuing education contact hours.
CE credit/contact hour certificates will be sent via email within two weeks after the online seminar evaluation has been completed.
For questions, please contact [email protected].
About the Presenter

Rebecca Berman, LCSW-C, MLSP, CEDS-S (she/her), is a Clinical Training Specialist at The Renfrew Center and specializes in treating eating disorders and trauma. Ms. Berman also has a special interest in working with the transgender population. Ms. Berman presents nationally on the transdiagnostic treatment of eating disorders and the treatment of trauma and eating disorders. She co-authored The Renfrew Unified Treatment for Eating Disorders and Comorbidity – Therapist Guide. She co-developed and supervises the Trauma Track and trauma therapists throughout the Renfrew Center organization. Rebecca led the development, implementation, and continued supervision of Renfrew's ARFID programming. She is the treasurer of the Baltimore Metro Chapter of the International Association of Eating Disorder Professionals.
Talk with a Program Information Specialist at the number above to learn more about our
services and to schedule an assessment. Or, fill out the information below and we will contact you.