Comfortably Uncomfortable: Continuing the Conversation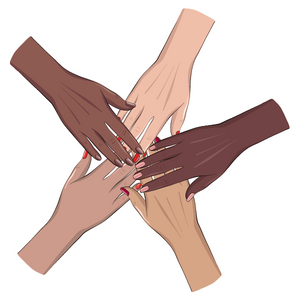 Comfortably Uncomfortable: Continuing the Conversation
Friday, June 16, 2023 • 12:00 pm - 1:30 pm (ET)
Free | Interactive Networking Event
12:00 pm - 1:30 pm (ET)
Facilitated by: Paula Edwards-Gayfield, LCMHCS, LPC, CEDS-S - Regional Assistant Vice President, The Renfrew Center
Held Online via Zoom

Attendees will need access to wi-fi, and a device with a camera, microphone and audio capabilities.
Our discussions on diversity, equality and inclusion in the treatment of eating disorders, which has occurred as a part of the last few Renfrew Center Foundation Conferences, were so inspiring and motivating that we've made the decision to continue them throughout the year. As a result, we are inviting you to join us in our efforts to continue the conversation and examine together the forementioned topics, as well as the racial disparity experienced by BIPOC (Black, Indigenous and People of Color) and others who have been marginalized and continue to experience racial disparity.
In this lively networking event, participants will discuss a variety of topics affecting BIPOC individuals, with the intention that providers of care will be able to move from cultural competency to cultural humility.
For questions, contact [email protected].
About the Facilitator

Paula Edwards-Gayfield, LCMHCS, LPC, CEDS-S, Regional Assistant Vice President for The Renfrew Center, oversees the clinical and administrative operations of the Atlanta, GA; Los Angeles, CA; Orlando, FL; and West Palm Beach, FL locations. Additionally, she also serves as Co-Chair for Renfrew's Diversity and Inclusion Task Force. A Licensed Professional Counselor in Oklahoma and Licensed Clinical Mental Health Counselor Supervisor in North Carolina, she received her Master's degree in Counseling from UNC at Charlotte. Ms. Edwards-Gayfield has extensive experience in the treatment of eating disorders with special interest in women's issues, relationship concerns, depression and anxiety, self-esteem and body image. Ms. Edwards-Gayfield is an advocate for the awareness of eating disorders affecting Black, Indigenous and People of Color. Ms. Edwards-Gayfield is a frequent presenter at local and national conferences, primarily discussing eating disorders and diversity. Ms. Edwards-Gayfield is a member of several professional organizations, a Certified Eating Disorders Specialist and Approved Supervisor (CEDS-S) of iaedp™ and is a Co-Chair of the African American Eating Disorder Professionals Committee (AAEDP). She also contributed a chapter in the recently published book, Treating Black Women with Eating Disorders: A Clinician's Guide.
Talk with a Program Information Specialist at the number above to learn more about our
services and to schedule an assessment. Or, fill out the information below and we will contact you.