Walking the Talk: Relational-Cultural Theory in Action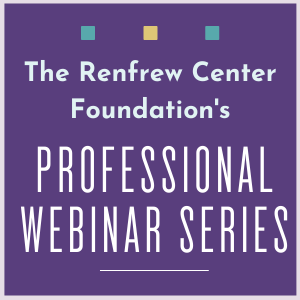 Walking the Talk: Relational-Cultural Theory in Action
Wednesday, May 11, 2022 • 12:00 pm - 1:00 pm (ET)
Free | Professional Webinar
12:00 pm - 1:00 pm (ET)
Presented by: Amy Banks, MD
Held Online
In 2015, Dr. Amy Banks met Isaac Knapper, the man who was wrongfully convicted of murdering her father over three decades earlier. That meeting launched the beginning of an unlikely relationship and led to healing for them both. In November 2021, their book, Fighting Time, was published by Regal House Publishing as a way to share the healing power of relationships.
In this webinar, Dr. Banks will not only share the amazing story of their relationship, but also will highlight RCT lessons learned that continue to impact her personal as well as professional life—helping clients heal from trauma.
About the Presenter

Amy Banks, MD, is the Director of Advanced Training at the International Center for Growth in Connection (previously the Jean Baker Miller Training Institute). A member of The Renfrew Center's Advisory Board, Dr. Banks has devoted her career to understanding the neurobiology of relationships. Prior to her position at JBMTI and the Wellesley Centers for Women she was an instructor of psychiatry at Harvard Medical School. She is the first person to bring relational-cultural theory together with neuroscience and is the foremost expert in the combined field. Dr. Banks also has a private practice in Lexington, MA, that specializes in relational psychopharmacology and therapy for people who suffer from chronic disconnection.
Talk with a Program Information Specialist at the number above to learn more about our
services and to schedule an assessment. Or, fill out the information below and we will contact you.