Similar But Different: Understanding and Treating Binge Eating Disorder and Night Eating Syndrome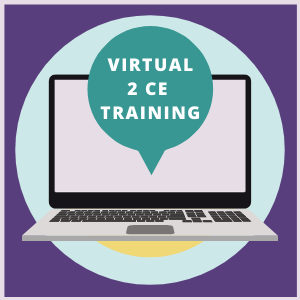 Similar But Different: Understanding and Treating Binge Eating Disorder and Night Eating Syndrome
Friday, May 19, 2023 • 8:45 am - 11:00 am (ET)
Free | Live Interactive Training
Offering 2 CE Credits
Note: This online training is open to professionals residing on the East Coast.
Presented by: Samantha DeCaro, PsyD - Director of Clinical Outreach & Education, The Renfrew Center
Held Online via Zoom

Attendees will need access to wi-fi and a device with audio capabilities.
About the Training
Binge Eating Disorder (BED) and Night Eating Syndrome (NES) are two eating disorders that share certain similarities, yet they remain as two distinct diagnoses. BED seems much more well-known, while NES seems to be overlooked or misdiagnosed due to lack of awareness. Both disorders can be conceptualized and treated through a medical, psychological and psychosocial lens, with emotional avoidance and irregular eating patterns as common denominators.
This virtual 2 CE presentation will provide tools to effectively monitor the emotional patterns that contribute to binge eating and night eating episodes, allowing clients to challenge thinking traps and experiment with alternative behaviors. Concrete interventions for effective application and integration into clinicians' own personal treatment style will be provided to enhance recovery with these complex populations.
Accreditation
The Renfrew Center Foundation has been approved by NBCC as an Approved Continuing Education Provider, ACEP No. 5852. Programs that do not qualify for NBCC credit are clearly identified. The Renfrew Center Foundation is solely responsible for all aspects of the programs.
The Renfrew Center Foundation is approved by the American Psychological Association to sponsor continuing education for psychologists. The Renfrew Center Foundation maintains responsibility for the program and its content.
Continuing Education Credits for registered dietitians are approved by the Commission on Dietetic Registration.
This program is Approved by the National Association of Social Workers (Approval # 886357583-4493) for 2 continuing education contact hours.
CE credit/contact hour certificates will be sent via email within two weeks after the online seminar evaluation has been completed.
For questions, please contact [email protected].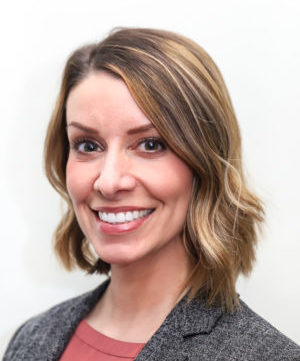 About the Presenter

Samantha DeCaro, PsyD, is the Director of Clinical Outreach and Education for The Renfrew Center and is a licensed psychologist in Pennsylvania. She received her Bachelor's degree in Psychology at LaSalle University, and her Doctoral degree in Clinical Psychology at the California School of Professional Psychology in San Diego, CA. She has been with Renfrew since 2012, completing her post-doctoral residency at The Renfrew Center Philadelphia – Spring Lane, then holding the position of Primary Therapist, and most recently serving as Assistant Clinical Director. As Renfrew's national spokesperson, Dr. DeCaro has been featured in the media as an eating disorder expert on various television shows, radio programs, podcasts, and online magazines. She is a frequent lecturer and serves as the Alumni Representative for The Renfrew Center of Philadelphia.
Talk with a Program Information Specialist at the number above to learn more about our
services and to schedule an assessment. Or, fill out the information below and we will contact you.