(Re-broadcast) Combating Isolation Through Creativity: The Benefits of Art Therapy in Virtual Treatment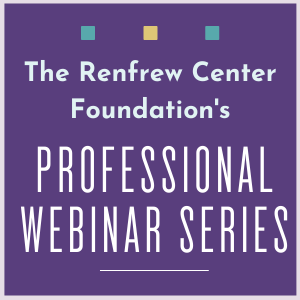 (Re-broadcast) Combating Isolation Through Creativity: The Benefits of Art Therapy in Virtual Treatment
Wednesday, August 4, 2021 • 12:00 pm - 1:00 pm (EDT)
Free | Re-broadcast
12:00 pm - 1:00 pm (ET)
Presented by: Eleanor A. Poore, MS - Creative Arts Therapist & Primary Therapist, The Renfrew Center of Massachusetts
Held Online
Art therapy is a powerful tool often used as an effective treatment modality for clients with eating disorders and co-occurring issues. Self-exploration, emotional tolerance building and relational dynamics are only a few of the many benefits participants can experience during the creative process. Additionally, patients are usually eager to be involved in the process and are receptive to the relational aspect of the work – thereby enhancing the therapeutic alliance so essential to healing.
This webinar will highlight the positive effects creative arts therapies can have on those who are struggling in recovery and feeling isolated. Attendees will learn approaches to incorporate creative arts into treatment and, in addition, barriers to virtual implementation will be addressed.
About the Instructor:

Eleanor A. Poore, MS, is the Creative Arts Therapist and Primary Therapist at The Renfrew Center of Massachusetts where she leads the creative arts, virtual outpatient, and college track groups. She received her Bachelor's degree in Studio Art and Psychology and her Master's degree in Creative Arts Therapy, both from Nazareth College of Rochester. Ms. Poore specializes in the treatment of eating disorders, trauma as well as the college and emerging adult populations.
Talk with a Program Information Specialist at the number above to learn more about our
services and to schedule an assessment. Or, fill out the information below and we will contact you.