(Re-broadcast) Whatever it Takes to Win: Exploring the Intersection of Collegiate Sports and Eating Disorders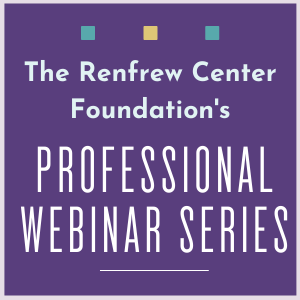 (Re-broadcast) Whatever it Takes to Win: Exploring the Intersection of Collegiate Sports and Eating Disorders
Wednesday, August 25, 2021 • 12:00 pm - 1:00 pm (EDT)
Free | Re-broadcast
12:00 pm - 1:00 pm (ET)
Presented by: Liz Marino, RD, LD, CSSD, Regional Nutrition Manager for The Renfrew Center
Held Online
College can provide an exciting environment in which individuals gain independence, engage in social interaction, attain personal growth, and learn life skills. For student athletes, that sense of community and belonging tends to strengthen even more as the result of being a part of a team. Unfortunately, competitive sports may emphasize diet, appearance, size, and weight – all factors that often contribute to eating disorders and body image issues.
This webinar will discuss the spectrum of disordered eating as well as how to recognize signs and symptoms among student athletes. Common risk factors will be highlighted, with a focus on the impact of relative energy deficiency in sports. Attendees will learn how to approach college athletes exhibiting high risk eating and exercise habits as well as how to get them the help they need.
About the Instructor

Liz Marino, RD, LD, CSSD, is the Regional Nutrition Manager for The Renfrew Center and a Certified Specialist in Sports Dietetics. She received her Bachelor's degree in Nutrition and Dietetics from the University of Akron, OH, completing her Honors Thesis on "Exercise Preference and its Relation to Mindful Eating." Prior to joining Renfrew, Ms. Marino worked in the University of Toledo's Athletic Department, the Cleveland Center for Eating Disorders and served as the Research Assistant to Dr. Eleni Lantzouni at the Akron Children's Hospital who published on "Predictors and Incidence of Disordered Eating in Adolescents with DM-I." Ms. Marino is a member of the Pittsburgh Academy of Dietetics and iaedp.
Talk with a Program Information Specialist at the number above to learn more about our
services and to schedule an assessment. Or, fill out the information below and we will contact you.