The Renfrew Center of Philadelphia – Center City's Open House for Professionals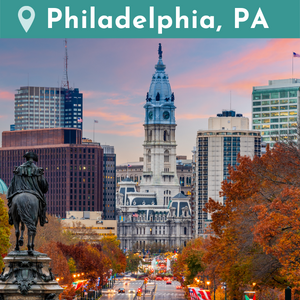 The Renfrew Center of Philadelphia – Center City's Open House for Professionals
Tuesday, December 6, 2022 • 5:00 pm - 7:30 pm (ET)
Please join us at this in-person event!
5:00 pm - 7:30 pm (ET)
The Renfrew Center of Philadelphia - Center City, PA
1528 Walnut Street, Suite 805 • Philadelphia, PA 19102
The Renfrew Center, the nation's first residential eating disorder treatment facility, invites you to our open house for professionals in Center City, Philadelphia.
Meet Renfrew's Founder and President, Sam Menaged, as well as our clinical team. Take this special opportunity to network with colleagues and learn about our programs and services. Drinks and hors d'oeuvres will be served.
For questions, please contact [email protected].
Talk with a Program Information Specialist at the number above to learn more about our
services and to schedule an assessment. Or, fill out the information below and we will contact you.