Nutrition Considerations for African Americans with Eating Disorders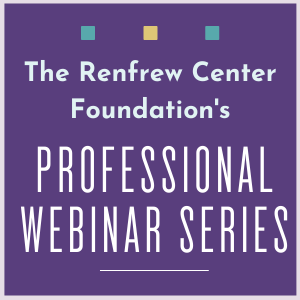 Nutrition Considerations for African Americans with Eating Disorders
Wednesday, February 16, 2022 • 12:00 pm - 1:00 pm (ET)
Free | Professional Webinar
12:00 pm - 1:00 pm (ET)
Presented by: Samantha Goss, MPH, RDN, LDN - Nutrition Manager, The Renfrew Center of Coconut Creek, FL
Held Online
Despite what many individuals may believe, eating disorders are not about food. Nevertheless, effective eating disorder treatment necessitates that those who are affected develop a healthy relationship with food in addition to working to eliminate their eating disorder behaviors. Dietitians are critical in providing the education and support so essential to this process.
In recognition of Black History Month, this presentation will highlight the role of nutrition and explore the importance of cultural perceptions regarding food and body among Black women and girls. Attendees will explore treatment considerations, learn how to set goals when working with a dietitian, acquire skills to identify medical complications and at what point in treatment to incorporate a multi-disciplinary team.
About the Presenter

Samantha Goss, MPH, RDN, LDN, is a Registered and Licensed Dietitian. Serving as Nutrition Manager at The Renfrew Center of Florida, she has over a decade of experience providing nutrition therapy for eating disorders. Ms. Goss holds a Master of Public Health degree and a Bachelor's degree in Dietetics and Nutrition. A member of the Academy of Nutrition and Dietetics, she is passionate about guiding individuals on their journey to better health.

Talk with a Program Information Specialist at the number above to learn more about our
services and to schedule an assessment. Or, fill out the information below and we will contact you.