Navigating Complexity: Ethical Considerations in the Treatment of Eating Disorders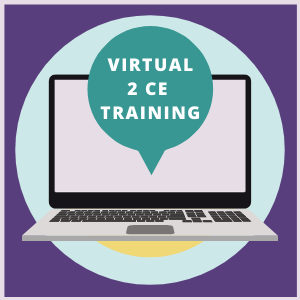 Navigating Complexity: Ethical Considerations in the Treatment of Eating Disorders
Friday, March 11, 2022 • 8:45 am - 11:00 am (CT)
Free | Live Interactive Training
Offering 2 CE Credits
Note: This online training is open to professionals residing in Arkansas, Illinois, Indiana, Iowa, Kentucky, Michigan, Minnesota, Missouri, and Wisconsin only.
Presented by: Laurie Cooper, PsyD, CEDS-S - Regional Assistant Vice President, The Renfrew Centers
Held Online via Zoom

Attendees will need access to wi-fi, and a device with a camera, microphone and audio capabilities.

About the Training
All mental health conditions should be approached with the utmost care in considering the basic ethical practices common to each clinical discipline—confidentiality and informed consent, operating within one's scope of competency and ensuring practices that do not cause harm to our clients. However, the numerous ethical issues facing eating disorders practitioners may differ significantly from those ethics conundrums that arise in work with a general client base.
What happens when the medically compromised client is experiencing intense ambivalence about treatment?
How do we ensure we are knowledgeable enough about the complexity of the eating disorders field to be operating within our scope of expertise?
Can we provide efficacious care and include the client's own preferences, when the illness appears to have significantly disrupted the patient's judgment and value system?
How might the lack of professionals with eating disorder expertise impact our ability to seek supervision or consultation?
This 2 CE training will cover these issues and more, using case examples to illustrate common areas of ethical difficulties specific to working with individuals with eating disorders.
Accreditation
The Renfrew Center Foundation has been approved by NBCC as an Approved Continuing Education Provider, ACEP No. 5852. Programs that do not qualify for NBCC credit are clearly identified. The Renfrew Center Foundation is solely responsible for all aspects of the programs.
The Renfrew Center Foundation is approved by the American Psychological Association to sponsor continuing education for psychologists. The Renfrew Center Foundation maintains responsibility for the program and its content.
Continuing Education Credits for registered dietitians are approved by the Commission on Dietetic Registration.
This program is Approved by the National Association of Social Workers (Approval # 886357583-5527) for 2 continuing education contact hours.
CE credit/contact hour certificates will be sent via email within two weeks after the online seminar evaluation has been completed.
For questions, please contact Kaitlin McFadden at [email protected].
About the Presenter

Laurie Cooper, PsyD, CEDS-S, is Regional Assistant Vice President at The Renfrew Center. Dr. Cooper oversees the clinical and administrative operations of the Baltimore and Bethesda, MD; Nashville, TN; and Pittsburgh, PA locations. She received her Doctorate of Psychology from Baylor University and completed her Postdoctoral Fellowship at the University of Arkansas for Medical Sciences. An Adjunct Assistant Professor of Psychology at Vanderbilt University, Dr. Cooper has maintained a life-long commitment to prevention, advocacy and treatment for those suffering with eating disorders; as well as education, training and supervision for new professionals. She is a member of the International Association of Eating Disorder Professionals and active in the Academy of Eating Disorders, National Eating Disorders Association, RenewED Eating Disorder Support and the National Academy of Professional Women. Dr. Cooper is a frequent lecturer on the topics of Ethical Considerations and Best Practices in the Treatment of Eating Disorders, Christian Based Treatment of Eating Disorders and Helping Mothers and Daughters be Authentic and Resilient in Today's Culture.
Talk with a Program Information Specialist at the number above to learn more about our
services and to schedule an assessment. Or, fill out the information below and we will contact you.