Medical Evaluation of Suspected Eating Disorders (Re-broadcast)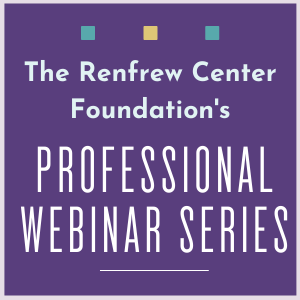 Medical Evaluation of Suspected Eating Disorders (Re-broadcast)
Wednesday, August 31, 2022 • 12:00 pm - 1:00 pm (ET)
Free | Professional Webinar
12:00 pm - 1:00 pm (ET)
Presented by: Brandon Z. Erdos, MD - Director of Outpatient Psychiatry, The Renfrew Center
Held Online
Eating disorders are medical-psychiatric disorders driven by emotional avoidance, intense urges, body image disturbances, and obsessive/intrusive thoughts. This webinar will explore the three most common eating disorder diagnoses – anorexia nervosa, bulimia nervosa and binge eating disorder (BED) – by defining each disorder, reviewing statistics, identifying physical signs, addressing medical complications, and discussing treatment options. Attendees will leave with a general understanding of eating disorders, specifically from a medical perspective.
Please note: This webinar is a re-broadcast and not a live presentation.
About the Presenter

Brandon Z. Erdos, MD, provides psychiatric care to The Renfrew Centers of Illinois, Los Angeles, Massachusetts, and Northern New Jersey, and is Medical Director, Telemedicine. He received his Bachelor's degree in Neuroscience from Amherst College, his Doctoral degree from the Boston University School of Medicine, then completed his Psychiatry Residency and Psychosomatic Medicine Fellowship at Boston Medical Center. Dr. Erdos specializes in telemedicine, eating disorders, mood and anxiety disorders, trauma related disorders, and medically complicated psychiatric patients. Prior to joining Renfrew in 2014, he served as a Clinical Instructor of Psychiatry at Harvard Medical School, Department of Psychiatry – Beth Israel-Deaconess Medical Center and Clinical Assistant Professor of Psychiatry, Boston University School of Medicine – VA Healthcare Boston. Dr. Erdos is a member of the American Psychiatric Association.
Talk with a Program Information Specialist at the number above to learn more about our
services and to schedule an assessment. Or, fill out the information below and we will contact you.