Medical and Psychiatric Complications of Eating Disorders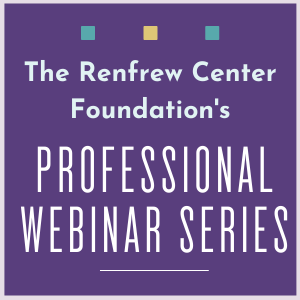 Medical and Psychiatric Complications of Eating Disorders
Wednesday, October 20, 2021 • 12:00 pm - 1:00 pm (ET)
Free | Professional Webinar
12:00 pm - 1:00 pm (ET)
Presented by: Mary Cater, DNP, PMHNP-BC, Psychiatric/Mental Health Nurse Practitioner at The Renfrew Center of Nashville
Held Online
Individuals struggling with an eating disorder are subject to a variety of serious and potentially life-threatening health complications. This webinar initially provides a brief overview of the diagnostic factors for anorexia nervosa, bulimia nervosa, avoidant restrictive food intake disorder (ARFID), and binge eating disorder (BED) and targets the biopsychosocial risk factors contributing to their development. Common medical and psychiatric comorbidities that occur in conjunction with eating disorders including the incidence/prevalence of mood disorders, anxiety disorders and substance use disorders will be addressed. In addition, Dr. Carter will discuss the pharmacologic and therapeutic interventions used to target comorbid medical/psychiatric diagnoses and explore the importance of holistically treating eating disorders and comorbidities simultaneously.
About the Presenter

Mary Carter, DNP, PMHNP-BC, is a Psychiatric/Mental Health Nurse Practitioner at The Renfrew Center of Nashville. She received her Master's degree in Nursing from Vanderbilt University in 2008 and her Doctor of Nursing Practice from Chatham University in 2018. Dr. Carter has been practicing as a board-certified Psychiatric/Mental Health Nurse Practitioner for 13 years in the fields of community mental health, substance use treatment, eating disorder treatment, and military trauma/sexual trauma treatment. She supervises nursing students and lectures as an adjunct faculty member at Vanderbilt University School of Nursing. Lectures have included topics such as the neurobiology of trauma, post-traumatic stress disorder, eating disorder diagnosis and treatment, and eating disorders and women's health. Dr. Carter was a guest speaker on the podcast Contributing Factors by Health Further regarding the impact of and treatment for depression in the Unites States.
Talk with a Program Information Specialist at the number above to learn more about our
services and to schedule an assessment. Or, fill out the information below and we will contact you.