I Can Do Hard Things: Overcoming Clinician Fears About Exposure Therapy for Eating Disorders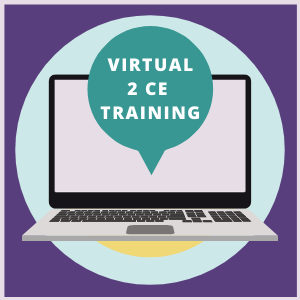 I Can Do Hard Things: Overcoming Clinician Fears About Exposure Therapy for Eating Disorders
Friday, May 13, 2022 • 8:45 am - 11:00 am (PT)
Free | Live Interactive Training
Offering 2 CE Credits
Note: This online training is open to professionals residing in Arizona, California, Colorado, Idaho, Nebraska, Nevada, Oklahoma, Oregon, Tennessee, Texas, Utah, and Washington only.
Presented by: Melanie Smith, PhD, LMHC, CEDS-S - Director of Training, The Renfrew Centers
Held Online via Zoom

Attendees will need access to wi-fi, and a device with a camera, microphone and audio capabilities.

About the Training
Individuals with eating disorders often experience their emotions more intensely, more frequently and out of context. Therapeutic interventions such as exposure therapy that approach, rather than avoid, difficult emotions can increase emotional tolerance and decrease the drive to use eating disorder behaviors. Despite strong empirical evidence supporting the use of exposure therapy for a wide range of emotional disorders, clinicians may be hesitant to implement exposure work due to their own fears about the process.
This 2 CE training will explore common clinician worries about implementing exposure therapy with the aim of de-mystifying the process and building clinician competence and self-efficacy around this important clinical work.
Accreditation
The Renfrew Center Foundation has been approved by NBCC as an Approved Continuing Education Provider, ACEP No. 5852. Programs that do not qualify for NBCC credit are clearly identified. The Renfrew Center Foundation is solely responsible for all aspects of the programs.
The Renfrew Center Foundation is approved by the American Psychological Association to sponsor continuing education for psychologists. The Renfrew Center Foundation maintains responsibility for the program and its content.
Continuing Education Credits for registered dietitians are approved by the Commission on Dietetic Registration.
This program is Approved by the National Association of Social Workers (Approval # 886357583-8226) for 2 continuing education contact hours.
CE credit/contact hour certificates will be sent via email within two weeks after the online seminar evaluation has been completed.
For questions, please contact Kaitlin McFadden at [email protected].
About the Presenter

Melanie Smith, PhD, LMHC, CEDS-S, is the Director of Training for The Renfrew Center. As Director of the Clinical Training Department, she is responsible for developing and implementing clinical training and programming that is consistent with emerging research and evidence-based practice. In this role, she provides ongoing supervision and consultation to clinicians across mental health disciplines for the purpose of continually assessing and improving fidelity and competence of treatment delivery of The Renfrew Unified Treatment Model®. Dr. Smith is a Certified Eating Disorders Specialist and Approved Supervisor and has extensive training in the Unified Protocol for the Transdiagnostic Treatment of Emotional Disorders (UP) and is a UP Certified Therapist & Trainer.
Talk with a Program Information Specialist at the number above to learn more about our
services and to schedule an assessment. Or, fill out the information below and we will contact you.