30-Something and Beyond: Helping Clients Make Peace With Themselves and Their Bodies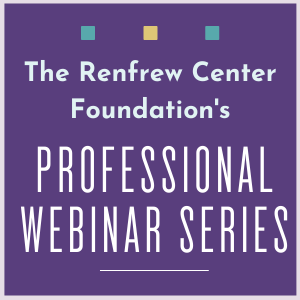 30-Something and Beyond: Helping Clients Make Peace With Themselves and Their Bodies
Wednesday, September 14, 2022 • 12:00 pm - 1:00 pm (ET)
Free | Professional Webinar
12:00 pm - 1:00 pm (ET)
Presented by: Ashley Moser, LMFT, CEDS - Clinical Education Specialist, The Renfrew Center
Held Online
No longer is the prospect of reaching midlife accompanied by the confidence and self-assuredness we were led to believe we would develop with age. Myths of caring less about appearance and shedding our younger selves' insecurities are dashed as women in midlife find that, in our youth-obsessed culture, ageing brings with it a whole new level of anxiety and shame. Life transitions, once celebrated, now lead to feelings of dread, often accompanied by a relentless pressure to defy the ageing process. Cultural stereotypes about ageing increase body image despair in midlife women, thus increasing the likelihood that many will develop an eating disorder.
This presentation will address the factors that contribute to the rise of eating disorders in midlife women and explore the unique clinical presentations and treatment needs of this population.
About the Presenter

Ashley Moser, LMFT, CEDS, is a Clinical Education Specialist at The Renfrew Centers. She received her Bachelor's degree in Psychology from the University of Illinois Urbana-Champaign and her Master's degree in Marriage and Family Therapy from Northwestern University. Ms. Moser has extensive experience in providing family therapy and clinical supervision, with a focus in the treatment of eating disorders and co-occurring mood disorders. She is a frequent speaker on the topics of body image, evidence-based treatment of eating disorders and engaging families in the treatment process.
Talk with a Program Information Specialist at the number above to learn more about our
services and to schedule an assessment. Or, fill out the information below and we will contact you.