Exploring the Increasing Intersection of Eating Disorders and Substance Use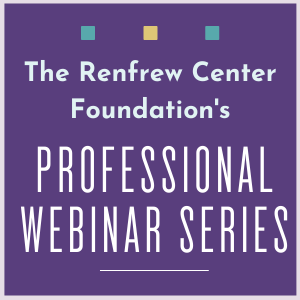 Exploring the Increasing Intersection of Eating Disorders and Substance Use
Wednesday, April 6, 2022 • 12:00 pm - 1:00 pm (ET)
Free | Professional Webinar
12:00 pm - 1:00 pm (ET)
Presented by: Jessica Hansford, LPC, CAAD - Site Director, The Renfrew Center of Radnor, PA
Held Online
Although most clinicians are trained to treat eating disorders and substance use as separate entities, the co-occurrence of these two disorders has been on the rise for many years.
This webinar will provide attendees with a look at the case for treating these disorders together to create a strong alliance for recovery as well as the benefit of having their clients able to discern the commonalities that underlie each diagnosis. A review of the shared characteristics and risk factors for individuals with eating disorders and co-occurring substance use will be addressed and the presentation will include an exploration of abstinence-based and harm-reduction models. Attendees will learn core treatment approaches for substance use disorders and the cross-over to support patients with eating disorders.
About the Presenter

Jessica Hansford, LPC, CAAD, is the Site Director at The Renfrew Center of Radnor, PA. She received her Bachelor's degree in Business Administration from the University of Illinois and her Master's degree in both Counseling and Ministry from Missio Seminary in Pennsylvania. She specializes in the treatment of eating disorders, substance use disorders, depression, and anxiety. Prior to joining Renfrew, she served as Vice President of Clinical Quality at the Livengrin Foundation and the Director of Training for the Recovery Centers of America.
Talk with a Program Information Specialist at the number above to learn more about our
services and to schedule an assessment. Or, fill out the information below and we will contact you.