Exploring Nutrition Challenges on College Campuses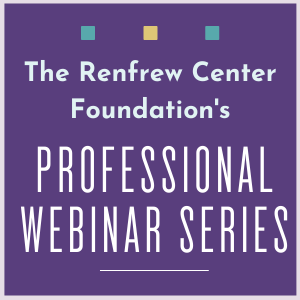 Exploring Nutrition Challenges on College Campuses
Wednesday, October 12, 2022 • 12:00 pm - 1:00 pm (ET)
Free | Professional Webinar
12:00 pm - 1:00 pm (ET)
Presented by: Samantha Goss, MPH, RDN, LDN - Nutrition Manager, The Renfrew Center of Florida
Held Online
The college years should be an exciting time for individuals to foster personal growth and expand their horizons. However, all too often, the college environment can become a breeding ground for a myriad of eating challenges – especially eating disorders.
This presentation will explore the factors in the college environment that contribute to the onset and/or maintenance of an eating disorder and explore techniques designed to help clients move though their issues with food and eating. Attendees will leave with an understanding of meal planning on campus, the impact of food insecurity, and be able to identify the red flags for disordered eating and eating disorders in a college setting.
About the Presenter

Samantha Goss, MPH, RDN, LDN, is a Registered and Licensed Dietitian. Serving as Nutrition Manager at The Renfrew Center of Florida, she has over a decade of experience providing nutrition therapy for eating disorders. Ms. Goss holds a Master of Public Health degree and a Bachelor's degree in Dietetics and Nutrition. A member of the Academy of Nutrition and Dietetics, she is passionate about guiding individuals on their journey to better health.
Talk with a Program Information Specialist at the number above to learn more about our
services and to schedule an assessment. Or, fill out the information below and we will contact you.